There are a number of factors to consider when trying to choose the right sunscreen for your skin. You'll want a product that is not only effective against harmful UVA and UVB radiation, but also free of chemicals that are harmful to human health and our environment. Mioree Skincare Ultimate Protection Sunscreen utilizes active mineral ingredients that shields your skin against sun-rays while providing essential moisture to keep your face hydrated and protected throughout the day.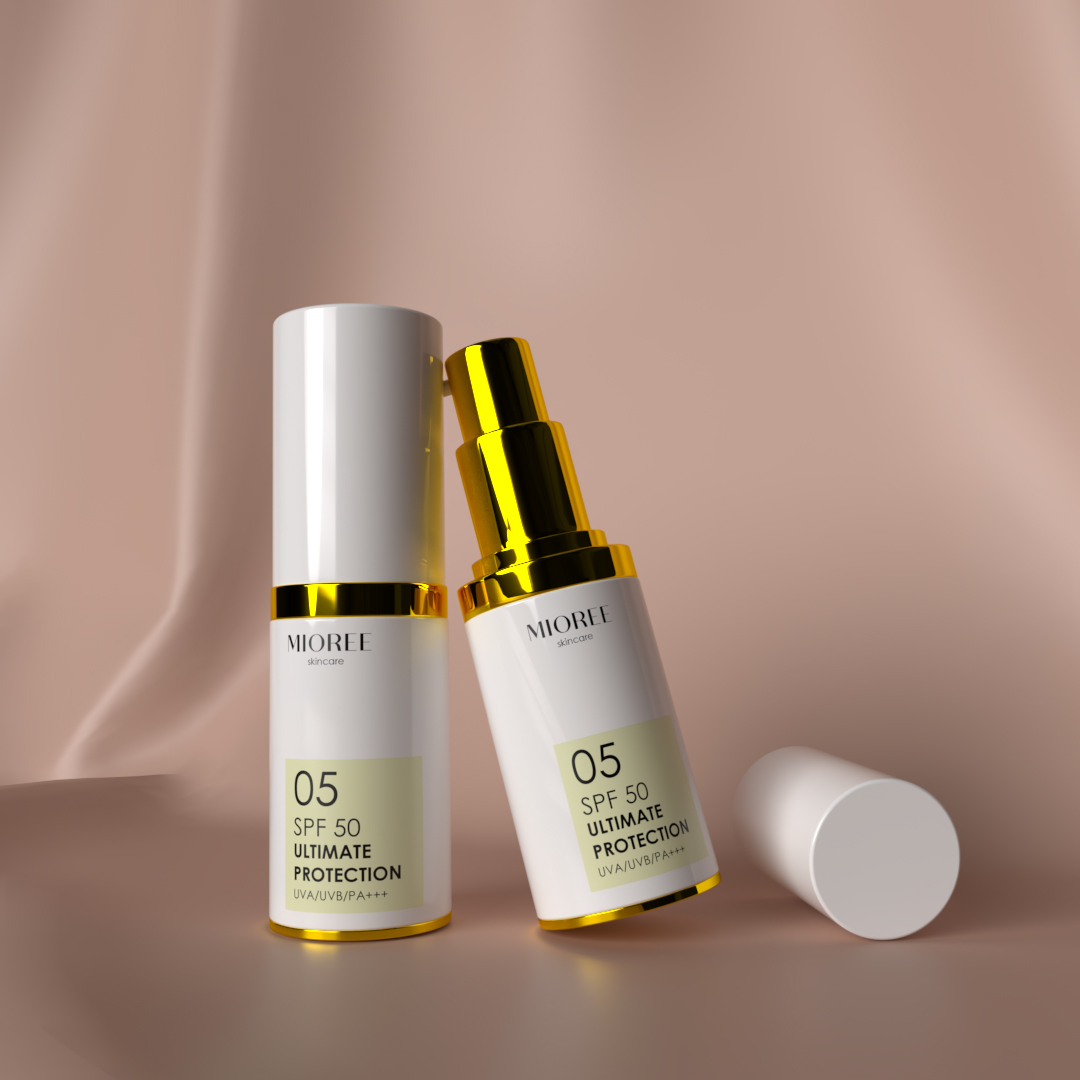 Sunscreen designed for daily wear
Being dual action, this lightweight formula works to protect you from 97% of UB rays while hydrating the skin with Hyaluronic Acid and nourishing the skin with antioxidants. Titanium dioxide, a key ingredient in Mioree Skincare Sunscreen, stops the UB rays before they reach your skin, providing true broad spectrum protection. 
Mioree Skincare Ultimate Protection Sunscreen sits on top of your skin, working like a mirror to reflect the UV rays off the surface of your skin without leaving a chalky residue. It matches your skin tone without leaving white streaks behind, leaving your skin radiantly flowing throughout the day. 
Reduce premature skin aging
Some sunscreens only protect against long-wave UVB rays, the rays responsible for sunburn. These suncreens leave you exposed to skin-aging UVA rays. Titanium dioxide in our sunscreen stops most UVA rays as well as UVB rays before they reach your skin, delaying sun exposure and premature aging.
Fragrance-free.
Non-comedogenic.