Saponins is a very powerful, effective yet mild ingredient, proven to be one of the most effective substances for stimulating the production of natural Hyaluronic Acid in the skin. Saponins is a group of natural carbohydrates found in plants that has skin-soothing and antioxidant properties. 
With the traditional approach of tropical application and our new approach of RE-AWAKENING, RE-SURFACING, and RE-ACTIVATING, saponins stimulate the enzymes in your skin to perform its correct function
Products without saponins only work to clean the surface of the skin and does not have effective penetration of skin renewal benefits.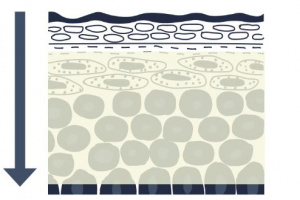 Products that contain saponins 368.500 offer deep and thorough cleansing penetrating action for the complexion, leaving the skin visibly pore-free, healthy and radiant.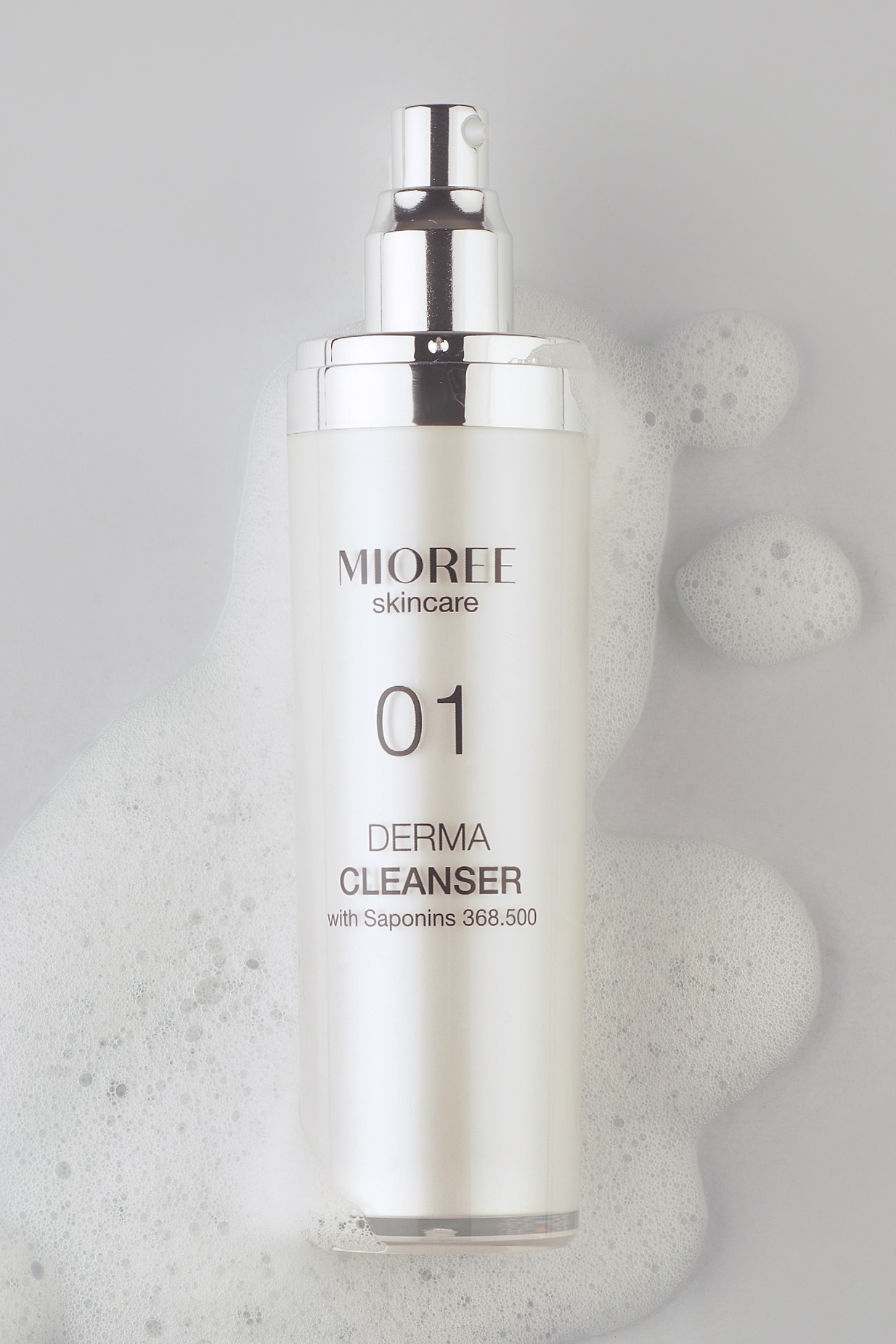 If you are not 100% confident that you have the perfect facial cleanser for you and stick to the one that you are simply used to, it is probably time for you to find the face wash that is best for your skin type which can address your personal skin issues. Today, we dive into the lesser known terrain of gel cleansers and look into the benefits of Mioree Skincare Derma Cleanser. 
A cleansing gel that balances your skin's pH levels, meeting the daily needs of all skin types. Targeting all forms of build-up, this derma cleanser works to eliminate excess oils and impurities, targeting blemishes and congestion. This saponins cleanser offers deep and thorough cleansing action for the complexion, leaving your skin visibly pore-free, healthy and radiant
Formulated with saponins 300-500
Found in plants that have been shown to sooth skin and remove impurities while helping to relieve tired skin through its antioxidants properties. A natural alternative to shlphates and are even mild on sensitive skin types. 
Acts as a moisturizing ingredient. Works as a skin protectant that reduces itchiness and irritation caused by external stimuli.
Gentle enough for helping in refining the complexion. Assist in relieving a wide variety of skin conditions, including eczema, psoriasis & acne. Keep your skin radiant for longer periods. A natural detoxifying agent and help prevent distressing skin conditions like breakouts, boils, and scars. 
Normal, dry & sun damaged skin:
Use two or three times a week and increase to daily usage if tolerated. 
Oily & combination skin:
Blend this cleanser with water in your palms. With circular motions, work into a rich, foamy lather and massage face gently. Rise thoroughly. 
In other words, a facial toner thoroughly cleans the skin and helps remove built up surface dead skin cells. This beautifully formulated Mioree Skincare Derma Toner with Saponins ingredients, can transform the way your skin looks and feels. Rebalance, Replenish and Brighten your skin after toner. 
Mioree Skincare Derma Toner is fast-penetrating, delivers a quick hit of hydration to your skin and helps remove some dead cells off the surface of the skin. Sweeping impurities away, it helps with optimum absorption of your skincare products into your skin. 
Non-toxic and safe to use in a variety of cosmetic applications.
Soothing and moisturizing.
Help heal the skin and stimulate the growth of new tissue.
increase skin smoothness. 
Natural moisturizing factor, humectant, and moist.
Hydrates skin for healthy-looking, vibrant, supple, and plump.
Stimulates the forming of granular tissues and thus accelerating the healing process. 
Reduction in irritant induced skin redness.
Well documented anti-inflammatory properties. 
Suited to all skin types.
Apply Daily: AM/PM
After cleansing skin, saturate a cotton pad and smooth over face and neck. Then, further apply on over-pigmented areas, blackheads, acne scars, open pores etc.