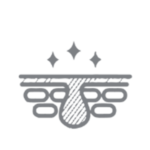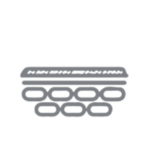 A little about Mioree Asia
Mioree Asia was founded in 2019 with one focus: Harness accumulated beauty knowledge for the benefit of society. To be the ultimate destination for all your skincare needs and concerns. We believe that healthy, glowing skin starts from within. It's a combination of what you put into your body and what you put on your skin. Embracing a new era where skincare goes beyond beauty; it is a fusion of innovative scientific research – skincare with technology. 
I have always been passionate about flawless skin and by extension, skincare. Being an aesthetician for more than a decade, I'm a firm believer that understanding what your skin needs is as important as the knowledge of skincare. It's no secret that looking good makes us feel good. It empowers us, and with that empowerment, comes confidence.
As an aesthetician, many people have come to me with woes about their skin, because, to be honest, most of us want healthy, dewy skin and undergo treatments to achieve it. What I think we need to understand is the fact that while maintenance is important, having the right skincare, one suited for your skin, is key in achieving that vitality we want radiating from our skin.
This belief was shared by my long time clients and now partners, Bernisa and Jo. We have found that while people want better skin, they generally do not have the time to test different products to find what suits them best. So they start to rely on makeup which can hide blemishes and imperfections, but does not get rid of them. So, we started this platform to advocate the importance of skincare.
Driven by our shared goal and research, we embarked on a journey to find skincare that is carefully and uniquely chosen to be simple, minimal and fuss-free. Our priority is not to promise miracles, but to deliver visible and lasting results, allowing your skin to regain and maintain its natural balance, health and beauty through skincare with technology.